Blog Posts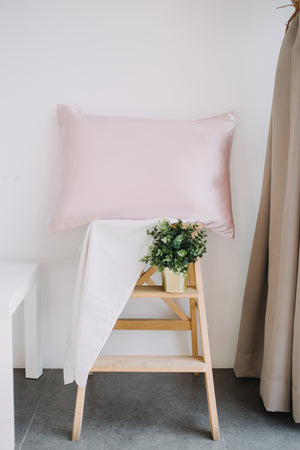 Sleep is imperative to our health as our cells repair and our body recuperates from the daily tolls, and we spend 1/3 of our lives doing it.
Lately, there has been a spike of trend in silk pillowcases and the health properties it brings to our hair and skin. And we're here to lay down on what benefits you need to know about, so you can put your skepticism to rest, if you're looking to invest in one.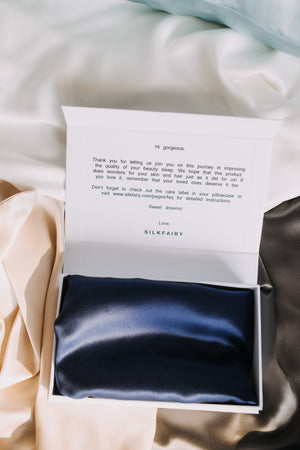 Silk pillowcases area a luxury item that aims to improve your life with better sleep, as well as waking up to better hair and skin. If you're looking to upgrade your life with a silk pillowcase, you would have seen the word 'Momme' thrown around here and there in articles and shopping sites.
Read on to learn more about the quality of silk you are investing on, and why it's all your money's worth!
We all know that silk is a luxury fabric… But how do we determine the quality from just any piece of silk fabric? We get that you're dying to know what your silk pillowcases are really made of.
That's why in this article, we're going to talk about the goodness that goes into SilkFairy silk pillowcases.